OIST Graduation Ceremony 2021
The Okinawa Institute of Science and Technology Graduate University (OIST) held its third graduation ceremony on 21 May 2021.
---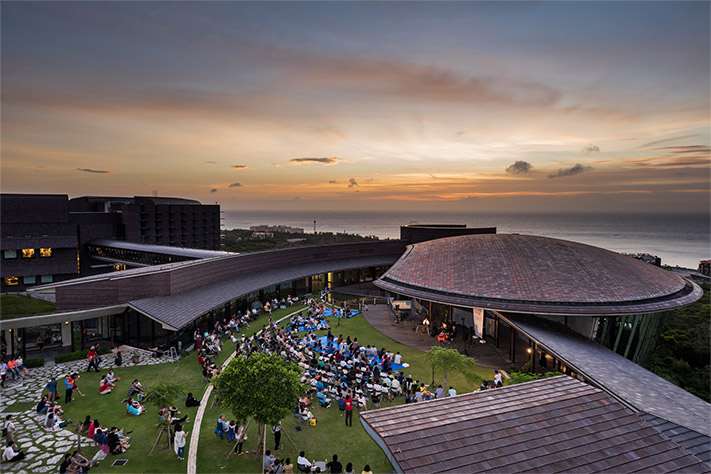 The University
OIST is international, with over 50 nationalities working onsite. Over 60% of faculty come from outside Japan, and the working language is English. OIST produces highly trained young scientists who are completely at ease in the global environment of science and industry.
OIST is committed to interdisciplinary research. The university encourages faculty, researchers, and students from diverse fields to share ideas, methods, and experience in collaborative initiatives that break through the restrictive barriers of traditional scientific disciplines.
To ensure that new research progress is readily applied in industry and high technology entrepreneurship, OIST works closely with the Okinawa Prefectural Government and industry to develop a self-sustaining, high technology economy on the island. Due to OIST, Okinawa is becoming recognized as a center for excellence in Science and Technology.
---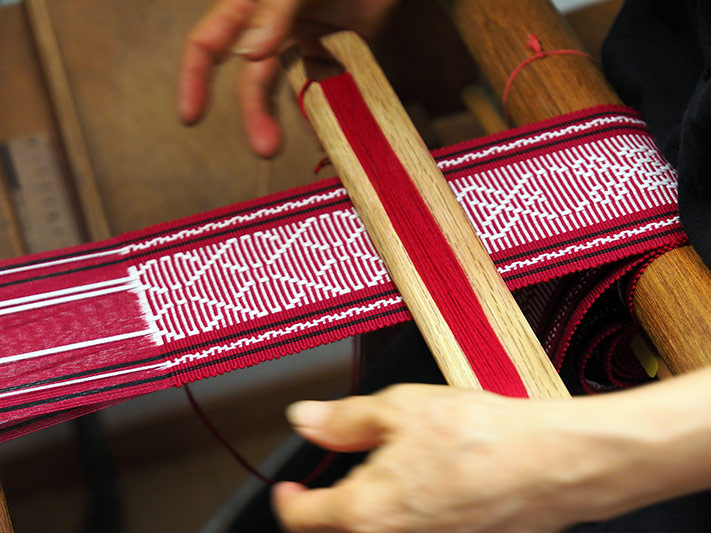 Academic Dress
Academic dress is part of a tradition spanning a thousand years of history, connecting us to the first universities in Europe. Originally the daily dress worn by students and professors alike, their use more recently has been restricted to formal occasions of the university.
The OIST academic dress was designed entirely by the students, and follows the red, white and black of the OIST colors. The hood, worn only by OIST PhD graduates, features a local textile, called Yuntanza Minsa using "Guushi-Bana" method, again in red, white and black. The design of the hood combines local auspicious patterns for luck in money and life, and stylized sine waves representing the sciences.
The hoods were generously hand-woven from locally hand-dyed cotton by Ms. Misae Gakiya from Yuntanza Hanaui, a craft weavers guild from Yomitan, and we thank them for their wonderful contribution.
Program
2pm-4pm Friday, 21st May 2021
OIST Auditorium
13:30
14:00
Musical Introduction and Academic Procession
14:15
Welcome by Dr. Peter Gruss, President of OIST Graduate University
14:25
Address by the Okinawa Prefectural Government
14:30
Address by the Cabinet Office
14:35
Commencement Address by Ms. Kathy Matsui
14:55
Dean's Message to Graduates: Dean Ulf Skoglund
15:00
Conferment of PhD Degrees
15:45
Peter Gruss Doctoral Dissertation Excellence Award
16:00
Speech by Graduating Student
Music Finale and Academic Processions
Commencement Speaker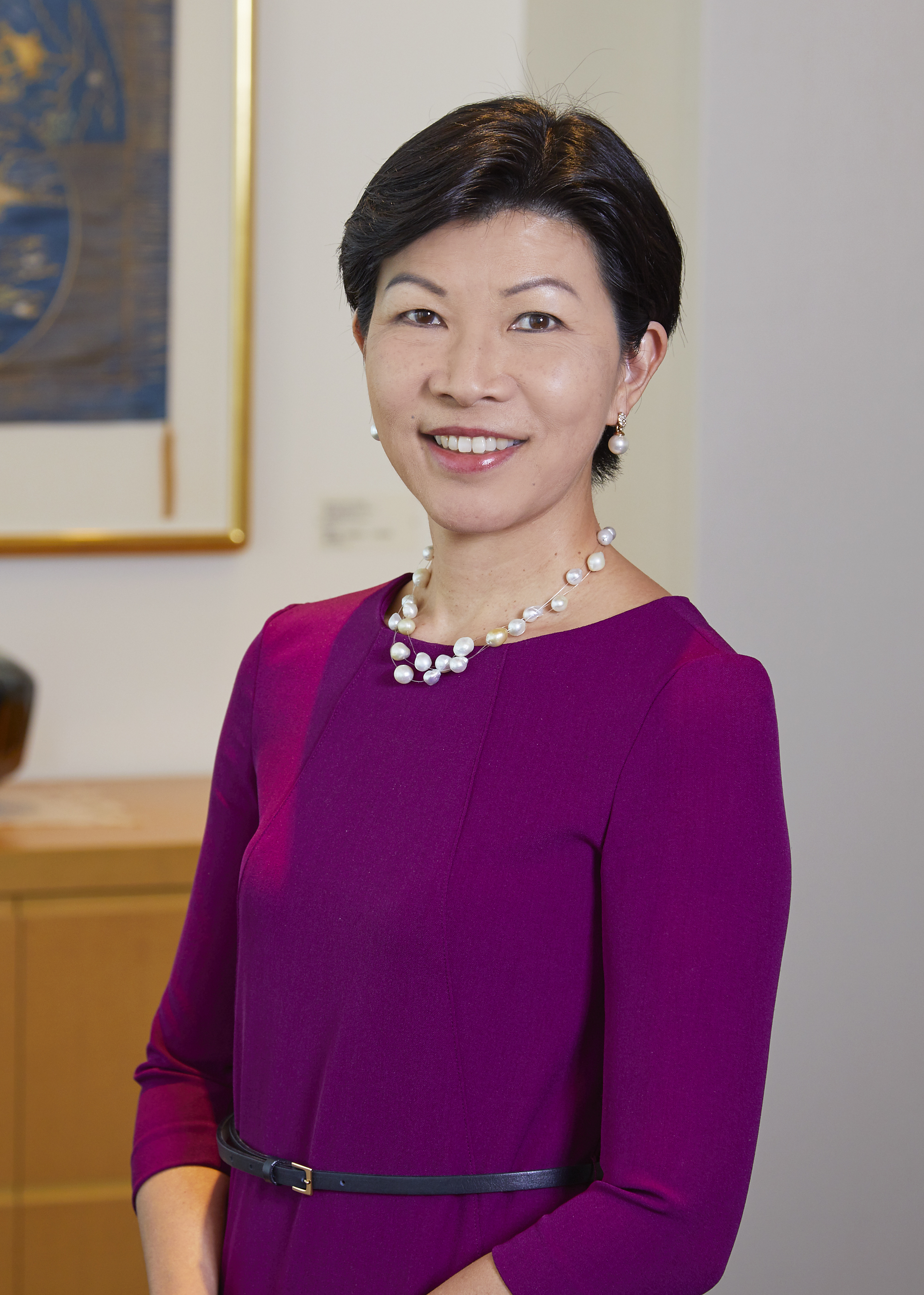 Kathy Matsui
Kathy is former vice chair of Goldman Sachs Japan, co-head of Macro Research in Asia and chief Japan equity strategist. She was ranked No. 1 in Japan Equity Strategy by Institutional Investor magazine multiple times, was chosen by The Wall Street Journal newspaper as one of the "10 Women to Watch in Asia" in 2007 for her work on the "Womenomics" theme, and she was also named to Bloomberg Markets magazine's "50 Most Influential" list in 2014.
Kathy has served on numerous government committees aimed at promoting gender diversity in Japan. She is a board member of the Asian University for Women (AUW) Support Foundation, chair of the Board of Councilors (Japan) of the US-Japan Council, director of the Fast Retailing Foundation, member of the Council on Foreign Relations, The Nature Conservancy-Asia Pacific Council, and Keizai Doyukai. She also serves on the Advisory Council for the Japan Society Fund Against Breast Cancer.
Kathy earned an AB, magna cum laude, in Social Studies from Harvard University and an MA from Johns Hopkins University, School of Advanced International Studies.
Speakers
SHIVANI SATHISH
Shivani Sathish is originally from Ooty, in the south of India. She received her Bachelor of Technology, with a major in Genetic Engineering from SRM University, India. After completing a 6-month research internship at OIST, she was accepted into the PhD program in January 2015. 
While at OIST, Shivani carried out her PhD dissertation project in the Micro/Bio/Nanofluidics Unit, under the supervision of Prof. Amy Shen. There, her primary focus was to develop point-of-care disease diagnostic prototypes, by combining bioanalytical and surface chemistry, microfluidics and chemical engineering. She was awarded the "Monbukagakusho Honor's Scholarship" award in 2018, and the "JSPS DC2 Fellowship" in 2019, for her PhD thesis project.
In parallel, she worked on a collaborative project with Sysmex Corporation, Japan, in 2016, during which her team developed a patented technology. Her team was awarded with the OIST Proof of Concept (POC) grant in 2017, to further develop their technology. After graduation, she will now continue to develop this technology with the help of the OIST Technology Pioneer Fellowship. During this period, she aims to build a startup company, where her team will develop a point-of-care testing system to monitor kidney health.  
Outside work, Shivani participates in a series of community outreach projects along with her fellow OIST POWER club team members.